Three missing books by Thomas Tomkins
31 December 1978
Law Enforcement Agency (if applicable): N/A
Case Number (if applicable): N/A
Full Description and Details of the Incident
Three partbooks of Thomas Tomkins' Musica Deo Sacra have been missing since 1979. Books found to be missing from Cathedral Library at audit
If any of the listed items have been found or if any further information is available, please contact ILAB or the reporting organisation / business.
REPORTING ORGANISATION / BUSINESS: Worcester Cathedral
Contact: Richard Newsholme
Email: libraryassistant@worcestercathedral.org.uk
Phone: +44 1905 732900
Missing Items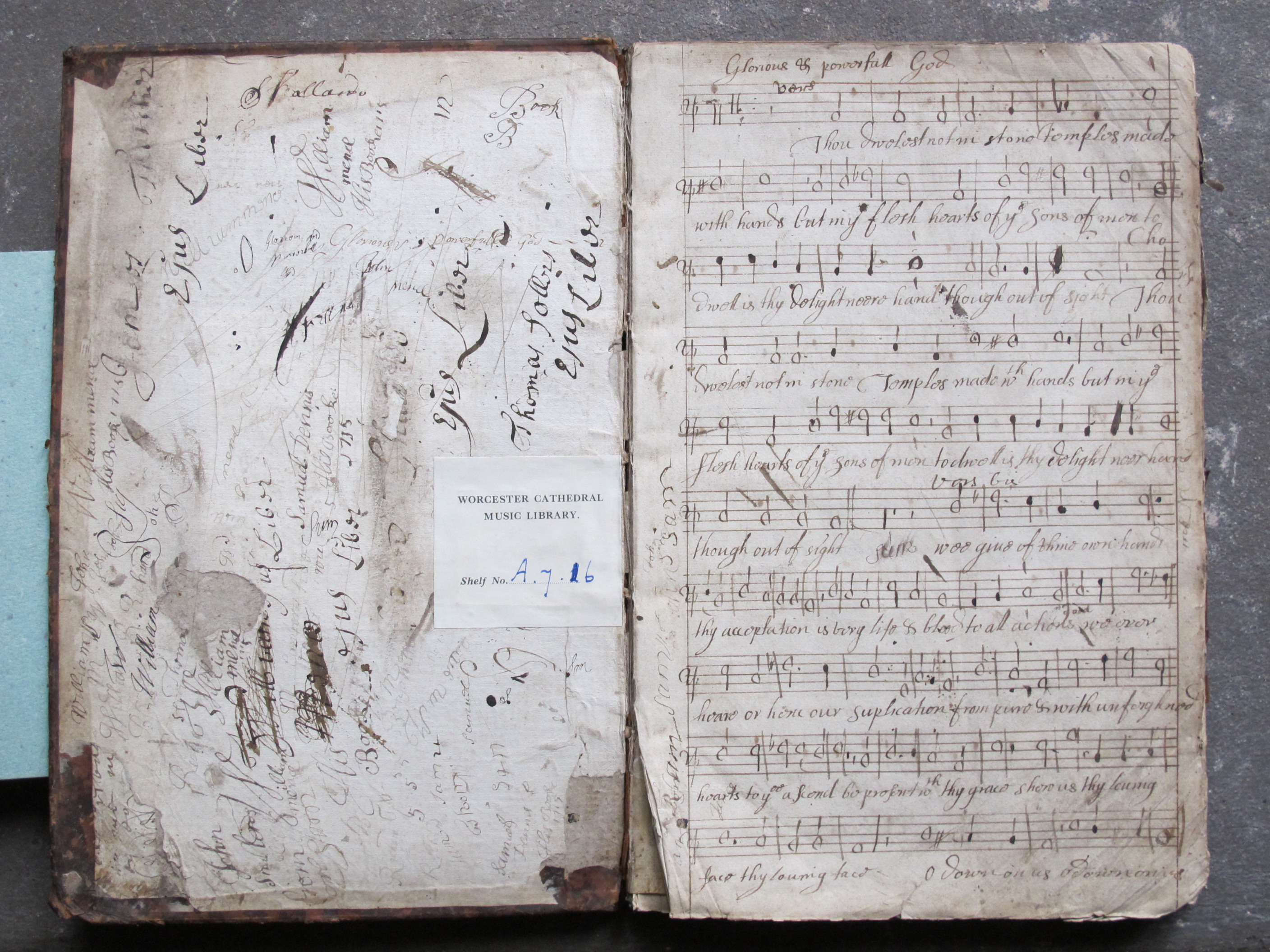 Musica Deo Sacra et Ecclesiae Anglicanae
Three choir partbooks from an original set of ten. These books contain the music for tenor and contratenors in the choir.
Identifying Characteristics
Three partbooks of Thomas Tomkins' Musica Deo Sacra have been missing since 1979. The missing books have title pages similar to the one attached, except that the voice part at the top is replaced as follows: Shelfmark A7.15, "CONTRATENOR" Shelfmark A7.17, "TENOR" Shelfmark A7.18, "TENOR" Some of the surviving books have the cathedral arms embossed on both front and back covers. Most have labels inside the cover with their shelfmarks (although these of course may have been removed). Some volumes are annotated or have been graffitied by choristers. Some have additional hand-copied music at the beginning or end. Pencil notes inside back cover added to some by Ivor Atkins (a previous organist) regarding missing pages etc.
| | |
| --- | --- |
| Edition | First Edition |
| Publication Date | 1668 |
| Status | missing |
| Publisher | William Godbid |