The Moving Boundary Method of Studying the Electrophoresis: Stolen from packaging while with Royal Mail
18 October 2022
Law Enforcement Agency (if applicable): N/A
Case Number (if applicable): N/A
Full Description and Details of the Incident
Item was stolen from its packaging while en route with Royal Mail. Item was sent via tracked Royal Mail to our offices in Knightsbridge, but the book was removed from its packaging en route to our mailroom.
If any of the listed items have been found or if any further information is available, please contact ILAB or the reporting organisation / business.
REPORTING ORGANISATION / BUSINESS: Bonhams
Contact: Lorenza Gay
Email: lorenza.gay@bonhams.com
Phone: +442074477448
Missing Items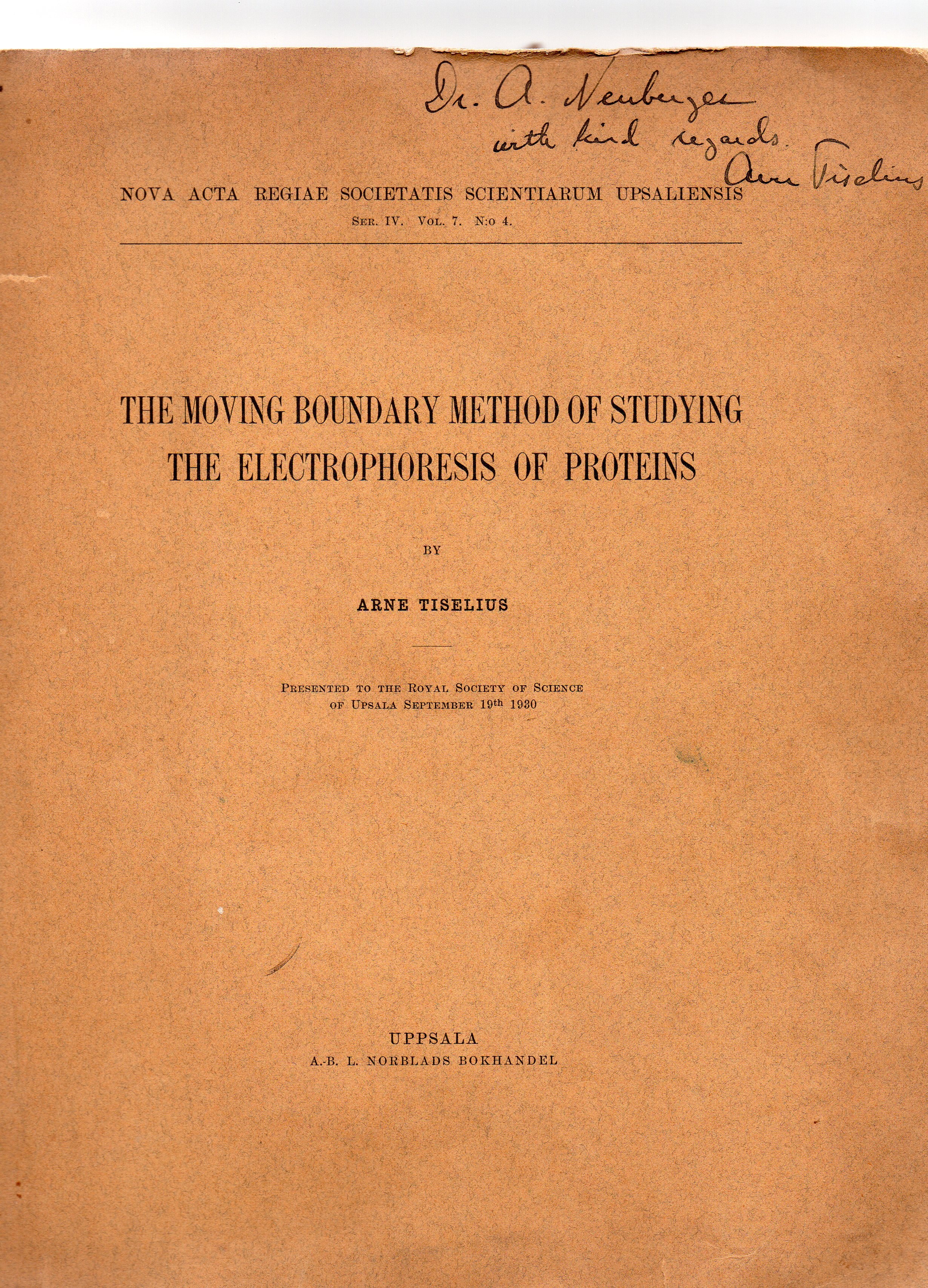 The Moving Boundary Method of Studying the Electrophoresis of Proteins, in Acta Universitatis Upsaliensis: Nova acta Regiae Societatis Scientiarum Upsaliensis, Ser. IV, Vol. 7, No. 4
107 pp., original orange paper wrappers, manuscript inscription by the author on top right corner of front cover in black ink. Inscription reads: "Dr A. Neuberger with kind regards. Arne Tiselius"
Identifying Characteristics
Orange paper wrappers; manuscript inscription in black ink on the hand of the author on top right hand corner and orange wrappers.
| | |
| --- | --- |
| Edition | First Edition |
| Publication Date | 1930 |
| Status | missing |
| Publisher | Almquist & Wilksells boktryckeri-a.-b. |
| Lost in Transit | Yes |