Lost in Transit - Canada - Thomas de Fougasses
05 July 2019
Law Enforcement Agency (if applicable): N/A
Case Number (if applicable): N/A
Full Description and Details of the Incident
Between 26 June 2019 - 3 July 2019: A parcel was sent by Parcel2Go.com on 19 June 2019 and was presumably still complete when it passed through customs in Burlington Ontario on 26 June 2019. The empty package arrived in Vancouver on 3rd July 2019. Keith Fletcher reports further: I have just heard from Richard Smart in Vancouver BC that the parcel I sent him was delivered on Friday, having been cut open and the contents stolen.
If any of the listed items have been found or if any further information is available, please contact ILAB or the reporting organisation / business.
REPORTING ORGANISATION / BUSINESS: H. M. Fletcher
Contact: Keith Fletcher
Email: keith@hmfletcher.co.uk
Phone: +44 1279 843 507
Missing Items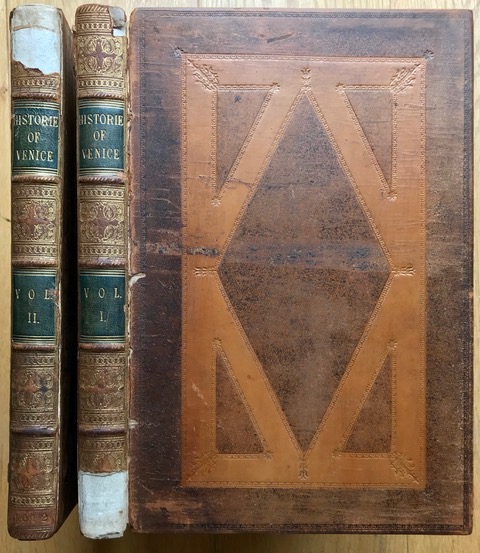 The Generall Historie of the Magnificent State of Venice.
2 volumes, folio
| | |
| --- | --- |
| Edition | First Edition |
| Imprint | London : G.Eld and W. Stansby |
| Publication Date | 1612 |
| Status | missing |
| Publisher | |
| Lost in Transit | Yes |