Looking back at 2021: Launch of a new ILAB website and the ILAB Missing Books Register
Similar to many in the trade, ILAB made use of the time during lockdown and travel restrictions to focus on its online presence. In the course of 2021, ILAB launched a new generic website and relaunched its stolen books database now renamed as "Missing Books Register".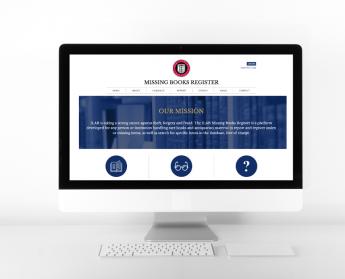 ILAB Missing Books Register
For well over 70 years, ILAB has taken its role as a leader in the security of antiquarian material very seriously. ILAB frequently works together with libraries and law enforcement. ILAB recognizes that there is a need for knowledge of provenance and an understanding of how to combat theft amongst all our stakeholders. ILAB has for many years run a stolen books database, a site where stolen and missing books and manuscripts could be searched with the aim of aiding their recovery. The site was originally established by ILAB to serve the community of antiquarian booksellers, collectors, public institutions, law enforcement agencies and any others concerned with the safety of antiquarian books, manuscripts, and associated materials.
In 2021, the database was updated and relaunched under the title "Missing Books Register" and is made available free of charge to those wishing to register an item as stolen or missing and for those contemplating a purchase and wishing to be sure that the item in question has not been reported stolen or missing. Booksellers but also collectors and libraries are encouraged to use the Missing Books Register on a regular basis. To register or report an object or for more information, please visit: www.missingbooksregister.org
ILAB Online Bookseller Directory: The ILAB website offers a detailed directory of all ILAB booksellers worldwide. Please use the BOOKSELLER DIRECTORY on the ILAB website and search for booksellers by country, by affiliation to a national antiquarian booksellers' association or by areas of specialization
ILAB Metasearch: If you are looking to buy rare and fine books, prints, maps & manuscripts offered by ILAB booksellers, make use of this feature. The ILAB metasearch, powered by ViaLibri, searches the inventory of ILAB booksellers listing their stock on over 150 online sites and selling platforms. The ILAB website is no sales platform and does not handle any transactions but displays options where the items can be purchased and are listed for sale online.
Upload your Catalogues / Your Bookseller Profile / Mailing List Subscriptions: The ILAB website allows booksellers to upload and display recent catalogues. Please use your individual "Affiliate Login" which allows you to edit your profile, upload catalogues or update your mailing list subscriptions.
Fairs & Events: Keep updated about all upcoming, ILAB-affiliated fairs and events worldwide!
News in the Book Trade: ILAB regularly covers news from the rare book trade around the world and encourages all booksellers and associations to send relevant information to secretariat@ilab.org in order to make it available to a wider readership.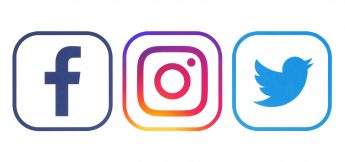 And please keep in touch via our social media on